'The staff at Nursery are so warm and welcoming' 'My child loves her teachers and misses them on a weekend' 'I know my son is happy with how excited he is every morning' 'Nothing is too much trouble'
'I know my son would go to all of the lovely staff if he needs help or comforting' 'We have so much confidence in the staff and our little girl is always talking about them'
The teacher in Nursery class is Miss Moxon. She is supported by our nursery nurse Mrs Kelly. Mrs Goddard helps support the morning children and looks after our full time children at lunchtime. Mrs Tatterton and Mrs Bradley support children with special educational needs throughout the day and Mrs Brown assists with children on a lunchtime.
Tiddlers Class
Welcome to our Nursery class page!
In Nursery we have an open door policy and we work very closely with families on your child's learning journey and development through the Early Years.
Please do not hesitate to speak to us if you have any questions or concerns and we welcome you into Nursery at the beginning of each session if you wish to support your child in their learning.
The children love to 'seek and explore' nursery and show adults their learning from the areas of provision with pride. We love to capture these WOW moments in picture and send them home to parents through evidence me! Check your emails for the latest learning in nursery.
Our Autumn term 2 topic is 'Journeys'.
Here are some books we will read.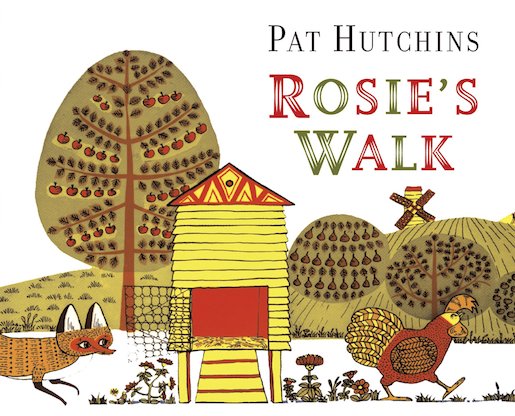 Learning for children in Tiddler class is planned for in line with the 7 areas of learning identified within the statutory framework for the Early Years Foundation Stage. These are divided in to 3 prime areas of learning:
Personal, Social and Emotional Development
Physical Development
Communication and Language
and 4 specific areas of learning:
Literacy
Mathematics
Understanding the World
Expressive Arts and Design
In phonics we will learn to get better at...
...hearing and saying letter sounds...
You can support your child by playing eye spy and similar games, stressing initial sounds and singing nursery rhymes and songs.
Here is the Little Wandle grapheme chart which we use to teach children the letters and sounds in school.
In maths this Autumn term 2 we will learn to get better at...
| | | |
| --- | --- | --- |
| Comparing amounts | Comparing size, mass, capacity | Simple patterns |
In nursery we use the white rose maths planning to inform our teaching and learning.
The planning uses the numberblocks episodes to help children develop the concept of each number and number within the early years.
See the link for more numberblocks fun at home.
You can support your child at home by spotting numbers in the environment, playing games that match numeral to quantity and using magnetic numbers!
Most importantly you can sing number rhymes such as; 12345 once I caught a fish alive, 5 Little ducks, 10 in the bed.
You can also read books based on number work.
In Nursery we enjoy wonderful physical activities such as;
Squiggle Whilst you Wiggle, Dough Disco, Dance and outdoor learning.
Here are some recent images of children having fun in nursery!
Here is our termly overview this term for learning in nursery.
Parents termly sheet with ideas to have a go at suggested themed activities.
Here is our most recent 'Information for parents' sheet.
This is sent home every week on Evidence Me!
Here are some pictures of our lovely classroom!
We are really looking forward to sharing our learning with you.
Make sure you keep looking at our website to find out more!
Let's see where their learning and interests takes them next...